Infographic: His and Hers Self-Swabbing Toolkit
Download the His and Hers Self-Swabbing Toolkit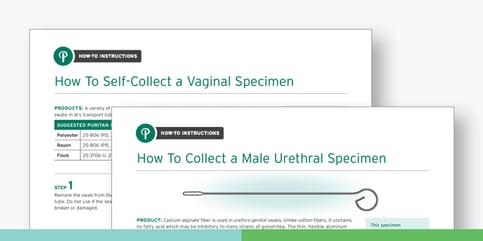 Help ease patient discomfort when taking urethral or vaginal samples with our self-swabbing toolkit.
Download this FREE toolkit with detailed how-to instructions for collecting better specimens. This toolkit contains these handy infographics:
Male Infographic: Collection of Male Urethral Swab Specimens
Female Infographic: Self-Sampling Vaginal Collection Procedure
Great tools for both patients and medical professionals, these resources can help minimize patient discomfort and ensure accurate test results.