Download the Forensic DNA Flowchart & Infographic
Two resources in one offer! The infographic identifies six tools you should always have on hand, while the chart will help you choose which tool is best for each type of DNA evidence collection.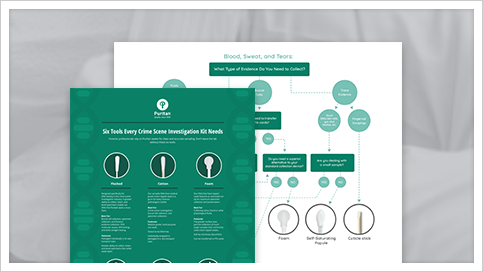 Don't compromise a case with the wrong specimen collection device.
By filling out the form, you'll gain access to our:
FLOWCHART: a high-res graphic that breaks down which tools to choose for which types of DNA
INFOGRAPHIC: a pictograph with the Puritan products you need to get the job done right
Get the Forensic DNA Flowchart & Infographic