The Puritan Forensic Swabbing Kit
The Best Tools for Your Best Work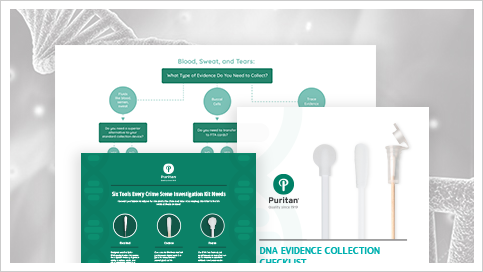 In forensics, there's no room for error. You never want to compromise a case – or your reputation – with the wrong specimen collection devices.
Puritan is here to help. Just fill out the form and you'll get three free resources to keep you at the top of your game:
AN INFOGRAPHIC that identifies six tools you should always have on hand to get the job done right
A CHECKLIST that takes you through every step of the DNA evidence collection process
A FLOWCHART that helps you choose which tool is best for each type of DNA evidence collection
Download the Puritan Forensic Swabbing Kit now.