How to Collect A Throat Swab Specimen
Download this handy reference for proper throat swab specimen collection!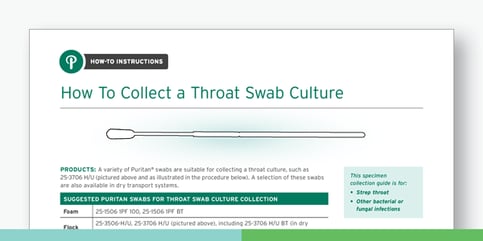 A throat swab culture is the easiest way to test for and diagnose bacterial infections.
Collecting a throat swab culture is a simple procedure - but it's a precise one. Just fill out the form to make sure you get it right by following our step-by-step infographic.
Download this infographic as a FREE pdf.
Print of email for colleagues or clients!