Get the Female Self-Swab Infographic
Help patients take accurate swab samples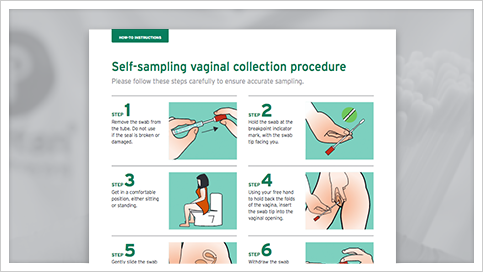 When your female patients need to take their own vaginal collection, this useful tool provides them with easy how-to steps to help ensure compliance, comfort and accuracy.
Download our infographic today to learn:
The proper self-swabbing vaginal collection procedure.
Medical providers, feel free to post in your office or share with patients!