How to Properly Swab for Strep Throat
The Puritan Strep Throat Portal
Handy resources for proper strep throat swabbing technique for medical professionals and diagnostics.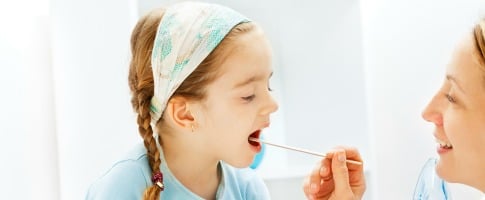 What is the puritan strep swab portal? It's a collection of trusted resources on how to swab for strep throat.
Here's what you'll get instant access to:
HOW-TO SWAB FOR STREP VIDEO: Step-by-step guidance on throat swab specimen collection.
STREP THROAT INFOGRAPHIC: A handy reference for proper throat swab specimen collection.
HANDY ARTICLES AND RESOURCES: Center for Disease Control resources and Puritan strep throat related articles.
These resources are ideal for medical professionals and healthcare providers who are looking for handy resources to share with colleagues and clients on how to swab for strep throat.
Puritan's printable, PDF infographic on throat swab collection has been downloaded and shared more than 800 times.
Just fill out the form to get started.