How to Swab for RSV - The Complete Resource Kit & Guide
We put together some no-nonsense resources to learn how to properly swab and transport RSV Specimens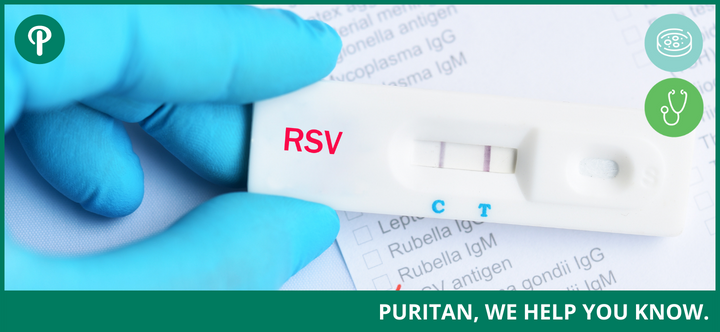 RSV swabs are a medical-grade diagnostic swab that is designed to collect viral samples from a patient's nose. Using specialty materials and fibers, the swab can collect, hold, and release viral material for more accurate testing.
RSV swabs are similar to flu swabs and COVID-19 swabs. In at-home test kits, these swabs are sometimes one in the same.
In this free Puritan RSV Testing Toolkit, you'll get access to these two resources:
How to Collect an RSV Nasopharyngeal (NP) Specimen
How to Collect an RSV Nasal Specimen
You'll learn:
How collecting an RSV specimen from the nasopharynx differs from the nares
The four critical steps for taking each type of RSV specimen
Which Puritan swabs to use for each type of RSV test
These up-to-date materials are informed by the latest information released by the FDA on how to collect specimens and which swabs are acceptable.
Download the RSV Testing Toolkit Now