The best first step is the right first step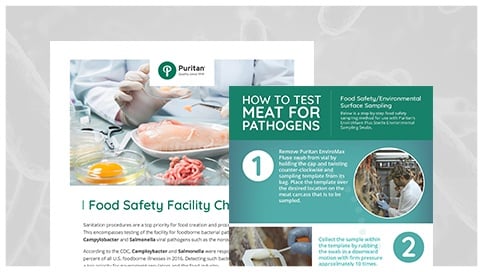 Sanitary conditions are a top priority for food creation and processing organizations. Protect your facility, your staff, and consumers. Make sure your team is taking the right steps toward food safety.
In this free Puritan Food Safety Kit, you'll get:
> A CHECKLIST of items you need for environmental surface testing.
> AN INFOGRAPHIC that walks you through step-by-step testing for meat pathogens.
Great for printing and posting, or for emailing to colleagues and clients!
Complete the form now to download the kit today!